Contact Children's Edu-Care Centers
Our two locations are conveniently located off of Mid Rivers Mall Drive in St. Peters, MO.  Click on addresses to the right for detailed maps and directions. Fill out the form below if you would like to schedule a tour with us. We look forward to seeing you!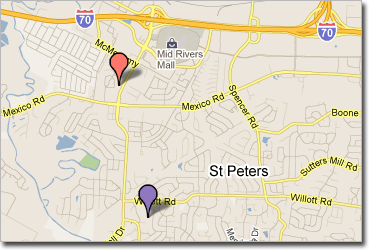 Career Opportunities
We are always looking for energetic, motivated teachers to help educate and inspire our children. If you are interested in applying for a position with us, simply fill out the form above or give us a call. We look forward to hearing from you!
Locations

Children's Edu-Care Center
100 Vantage Drive
Saint Peters, MO 63376
(636) 397-4090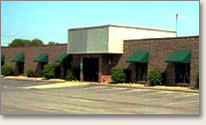 Mid Rivers Day Care
349 Mid Rivers Mall Drive
Saint Peters, MO 63376
(636) 278-1163
Hours: 6:00am - 6:30pm M-F