Children's Edu-Care Virtual Tour
You must install Adobe Flash to view this content.
We have open tours of our Montessori and Children's Day Care Centers from 8:30am to 10:30am M-F. You can also Schedule a Tour at a convenient time to see if Children's Edu Care is the perfect fit for your family. We look forward to hearing from you!
Locations

Children's Edu-Care Center
100 Vantage Drive
Saint Peters, MO 63376
(636) 397-4090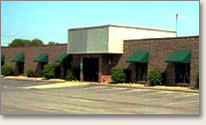 Mid Rivers Day Care
349 Mid Rivers Mall Drive
Saint Peters, MO 63376
(636) 278-1163
Hours: 6:00am - 6:30pm M-F